Did you know Schoolzilla is mobile compatible?
To access Schoolzilla on a mobile device, simply open your browser of choice. In the example here, we're accessing Schoolzilla from Safari on an iPhone 6.
Navigate to app.schoolzilla.com to login.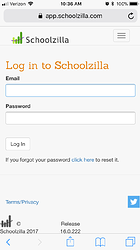 Schoolzilla will automatically adjust to best fit the space available in your display. In the example, the view is organized vertically, with the dashboard menus available at the top.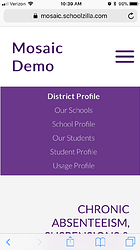 All of the same tile views are available as on a computer.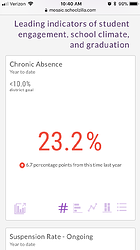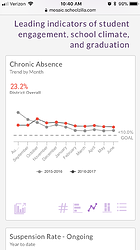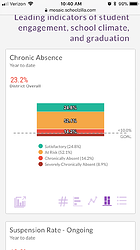 For dashboards like Our Schools or Our Students, consider rotating your device to a landscape view for a better fit.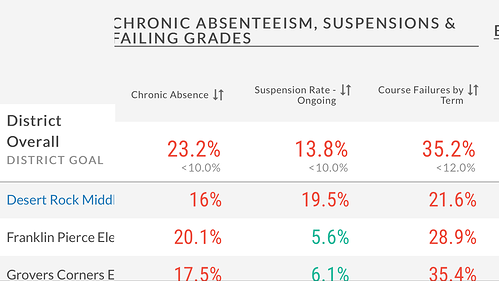 You can use the tools available in your browser to bookmark or favorite the page so that you can access Schoolzilla again quickly in the future. Or share a link to Schoolzilla via email or text!