Note that only Schoolzilla admins can currently set goals. Please collaborate with your school-level leadership to set goals and then have leaders share their goals with you so that you can add them to Schoolzilla on their behalf.
All data in the video and screenshots in this article are fake data from the Schoolzilla Demo site.
Setting meaningful goals is an important step in using the full functionality of the Schoolzilla progress monitoring dashboards.
Check out detailed instructions below!
How to Set Goals
To set goals, first navigate to Metric Settings in the Settings menu.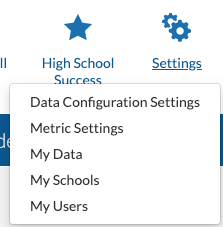 Once inside Metric Settings, click on Metric Editor (to the right of Visibility Settings).

Then select the metric for which you wish to set a goal (ex. Average Daily Attendance).
At the bottom of the page, there is a section labeled "Goals" – this is where you will set district-level as well as school-level goals.
Enter your district's goal into the box for District Goal. If you would like this goal to apply to all schools as well, click apply to all. Click Save.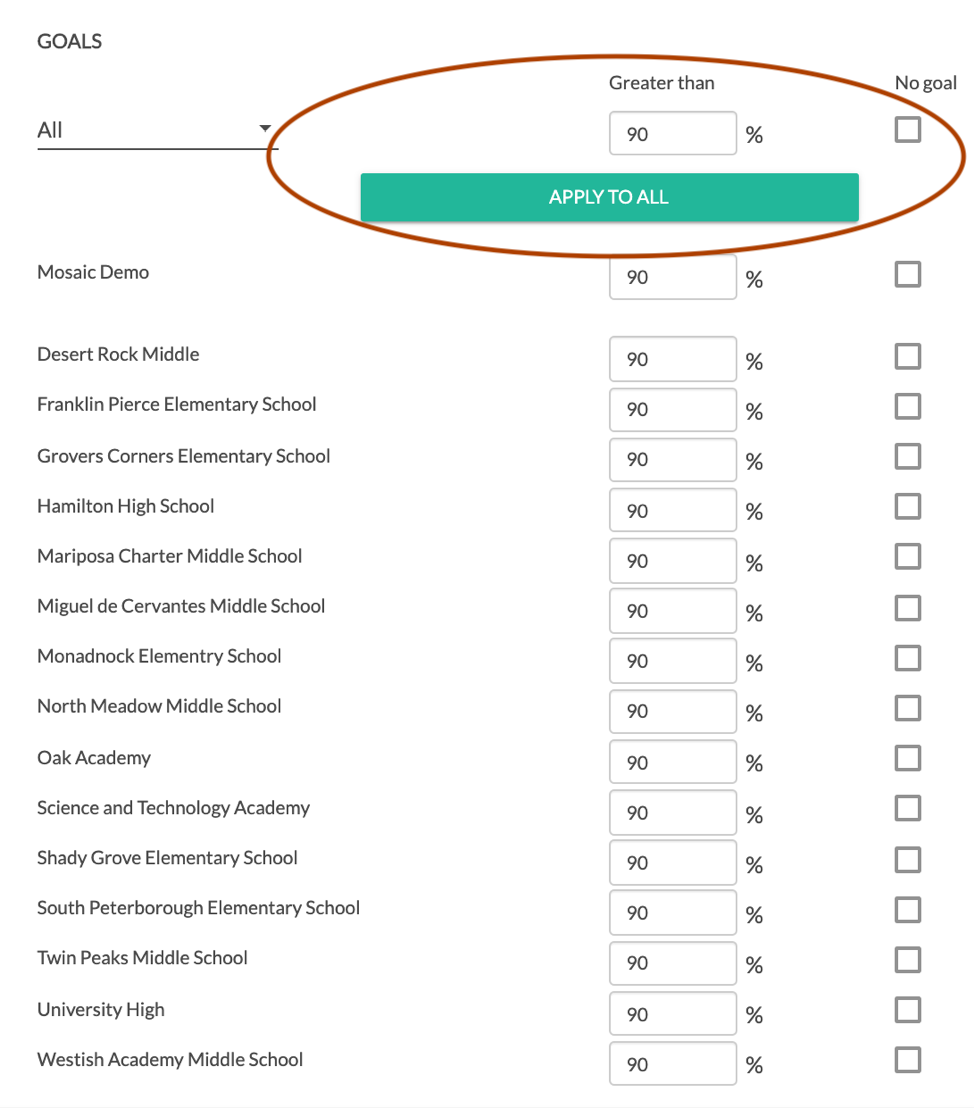 It is also possible to change school goals individually based on what school and/or district leadership has set for each school. Just enter school goals into the boxes containing the goals for each school.
Set Goals by School Level
Lastly, you can set goals by school level: elementary, middle or high. Click on the carrot next to the word "All," and you can select and apply goals for all schools within a level or for individual schools within each level.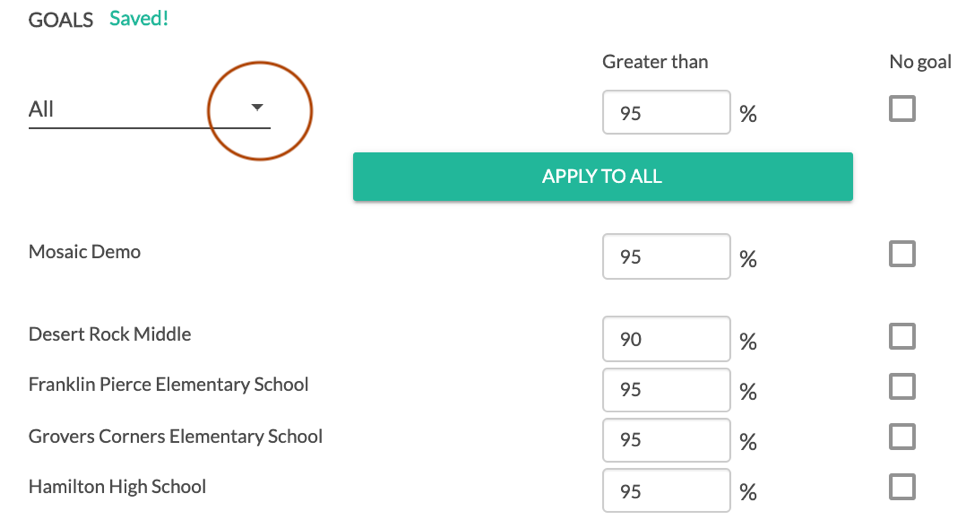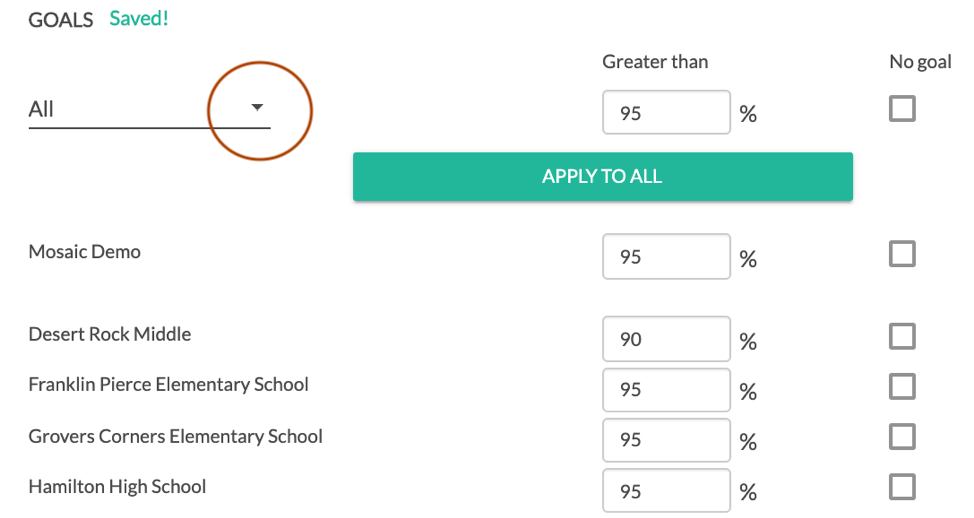 Make sure to Save!
You may then repeat this process for any of the metrics in your site.
Reminder: Once your goals have been set, remember that it can take up to 24 hours for changes to be applied to your site.