This article outlines how to view your Support tickets within Schoolzilla Help Center:
Navigate to the support request form and log in.
Click your name in the upper right and then select My Activities.
You will then be able to see all your tickets, as well as those you are CCed on, open or closed!
If you are set up to see tickets for your entire organization, they will show up here as well.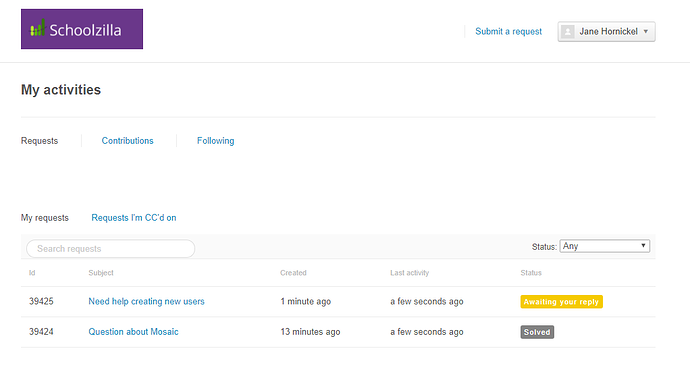 You can also utilize this page to view the Comments that you have added to Zendesk - by using the "Contributions" Link and the pages that you have bookmarked - by using the "Following" link.