We know many Data Champions care about what the Schoolzilla dashboards look like to another user, such as a school leader or a teacher, and sign in as another user. However, you may wonder once you do that, how do you resume permissions for your own account?
There are two ways.
Option 1.) Via Settings. If the browser tab from which you opened My Users is still open, click on the Settings icon in the navigation bar, and then click on any one option (Data Configuration Settings, Metric Settings, My Data, My Schools, or My Users).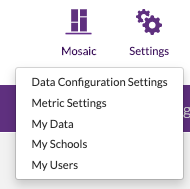 This will open up a new window with a "404 error". Don't be alarmed! Your school leaders and teachers won't see this page as their accounts are not equipped with the ability to access Settings. This is simply telling you that you're still signed in as someone else, with a lower level of access. Click on the Resume Admin Role button at the upper right-hand corner to gain back your account access.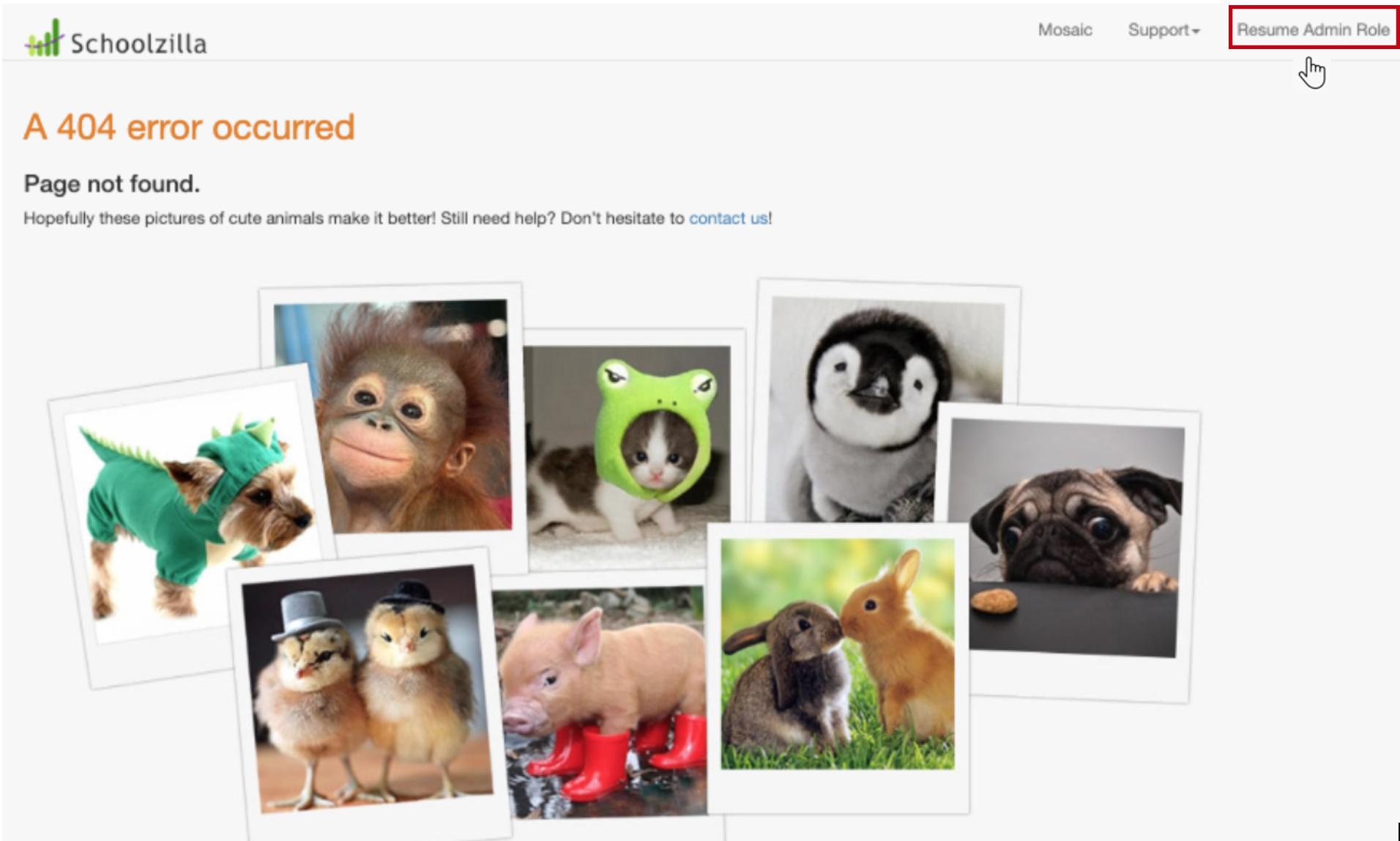 Option 2.) Log out and back in. Log out and then log back in with your Schoolzilla Administrator credentials.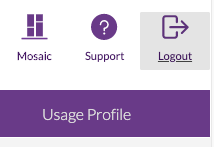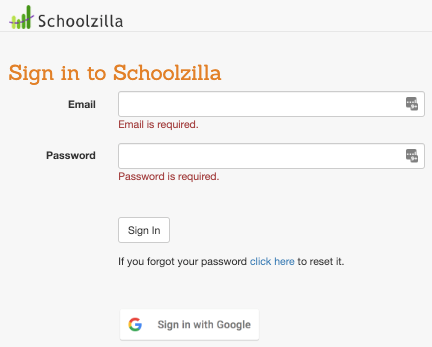 Have questions? Please reach out to Customer Support.